CRAFT BEER CONVENIENCE…
ENJOY THE BEST BEER IN CHARLOTTE WITHOUT HEADING UPTOWN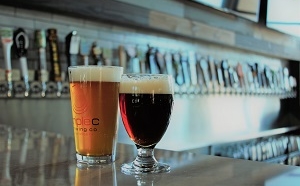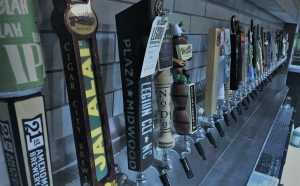 Let's face it, we have a lot of craft beer in Charlotte, and not a lot of time to drink it all.  Sometimes we want to head to the city to take advantage of the cool stuff we have goin' on there…It's part of the reason we live here.  But sometimes, we just want to hang out with some friends without going too far to do it.
At Pour 64, we look to bring a rotating variety of craft beer to Mint Hill, and give you a way to take some home with you.  Hopefully we're doing a good job of giving fellow Mint Hillians (not sure that's a word…) a place to get to drink a beer, and make some new friends.
LET'S GET THIS PARTY STARTED!
Come join your friends or make new ones while enjoying local live music, sports, music trivia and more! There's something for everyone at Pour 64!
WHAT'S ON TAP?
DELIVERING 40 ROTATING TAPS OF FRESH DELICIOUSNESS
FILL 'ER UP!

DON'T WANT TO DRINK IT WITH US?  FILL UP A GROWLER OR A CROWLER!

SOMETHING FOR EVERYONE

WIDE VARIETY OF LOCAL AND NON-LOCAL CRAFT
WE CAN'T WAIT TO SEE YOU
COME VISIT US SOON AND ENJOY A BREW
CONVENIENT LOCATION

HEY, WE LIVE HERE TOO!
TAKE IT HOME

WE FILL YOUR 64OZ AND 32OZ GROWLERS